Sustainability Measures for Cameron Park Fire Service - Townhall Meeting
Join us at the Cameron Park Country Club for Townhall!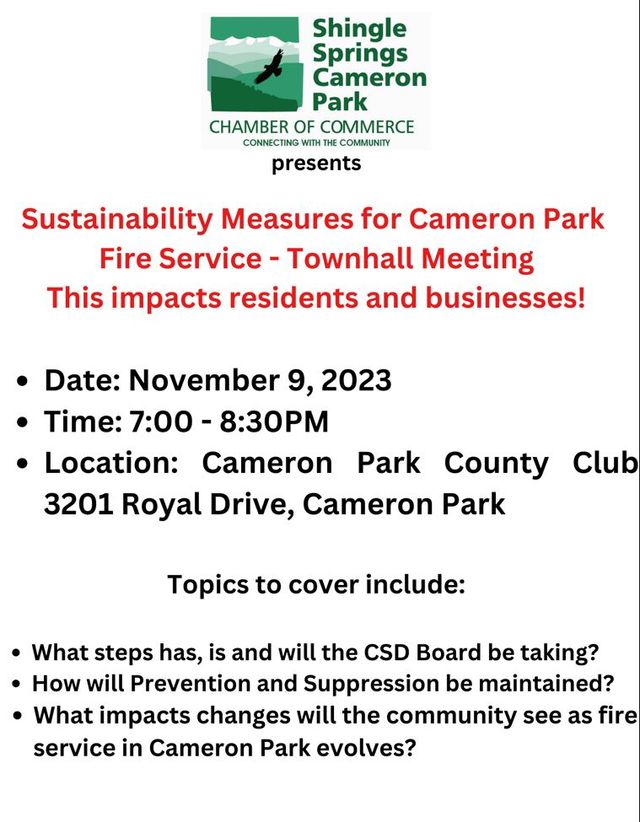 Description
What steps has, is and will the CSD Board be taking?
How will Prevention and Suppression be maintained?
What impacts changes will the community see as fire service in Cameron Park evolves?
Cameron Park Country Club
3201 Royal Dr, Cameron Park, CA 95682
7:00 PM PST
to 8:30 PM PST